Back to News
Sudbury East Accessible Transportation
September 29, 2020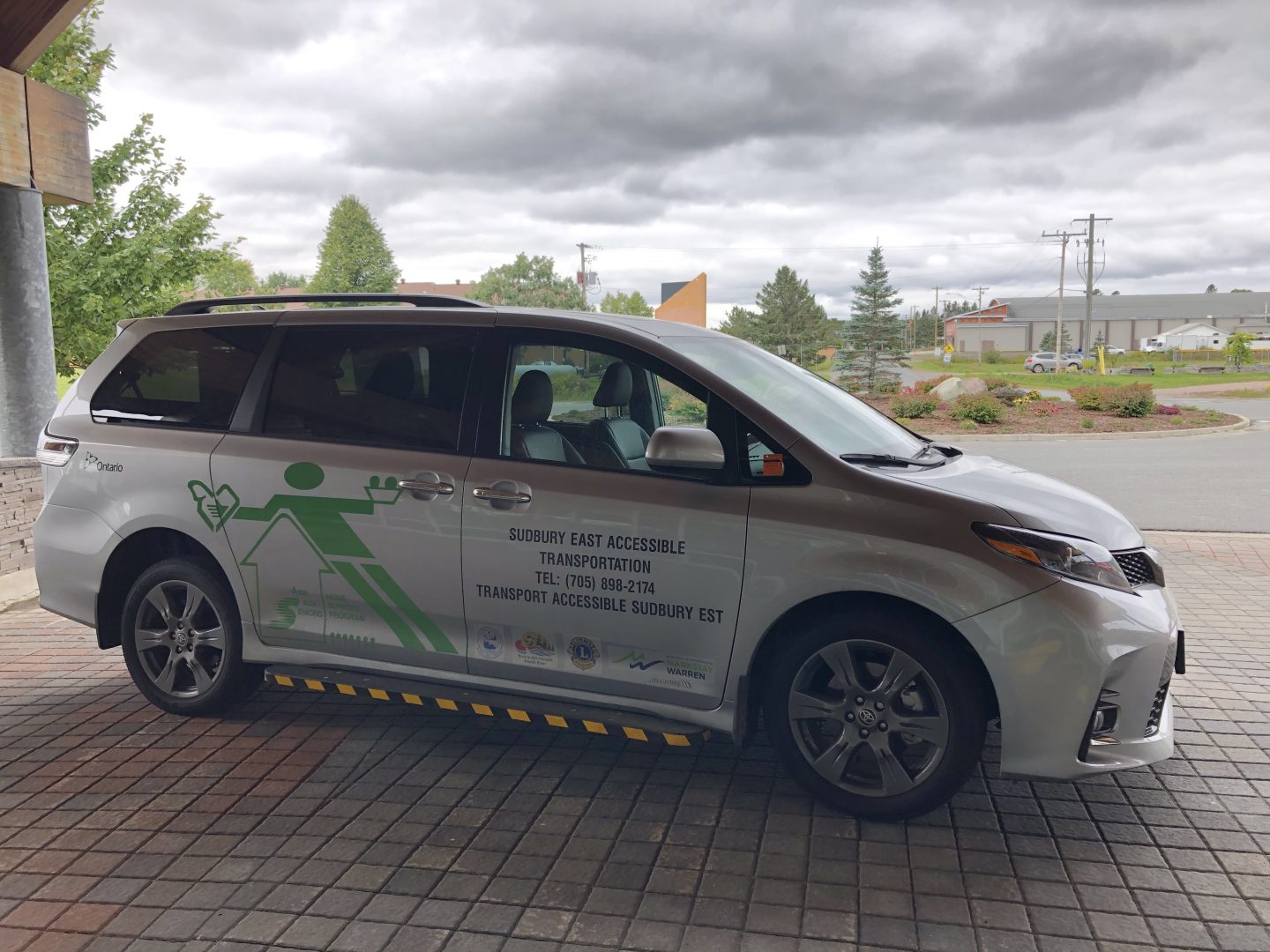 SUDBURY EAST, September 28th, 2020– The municipalities of French River, St.-Charles and Markstay-Warren, alongside the Warren and District Lions Club, Univi Health Centre and Sudbury East Seniors Support are very proud to announce the official launch of the Sudbury East Accessible Transportation Program (SEAT).
This project was first announced in 2016 and has since been a collaborative project between the municipalities and local agencies to set forth a transportation service to meet the needs of the residents of French River, St.-Charles and Markstay-Warren. The SEAT program is the very first wheelchair accessible transportation service in the Sudbury East area. A driving factor for this project is that many residents of the Sudbury East area have to travel a longer distance or have mobility issues which limits their access to medical appointments. With limited volunteer transportation programs, and no public or accessible transportation services in the area, many residents have difficulty accessing comprehensive health care services. "This transportation service will ensure accessible, equitable and timely access to medical appointments and other important services to residents of all ages" says Ms. Michelle Bélanger, Executive Director at Sudbury East Senior Support. "This is a very exciting milestone for Sudbury East and we owe it to our community to offer an accessible transportation service to better assist our residents in accessing health care in a timely way".
This program is overseen by an Executive Committee and comprises an equitable representation from all three municipalities to support a client-focused transportation model for the communities of Sudbury East. The program was made possible through funding provided by the Government of Ontario.