Back to News
Happy Nurses Week 2020!
May 11, 2020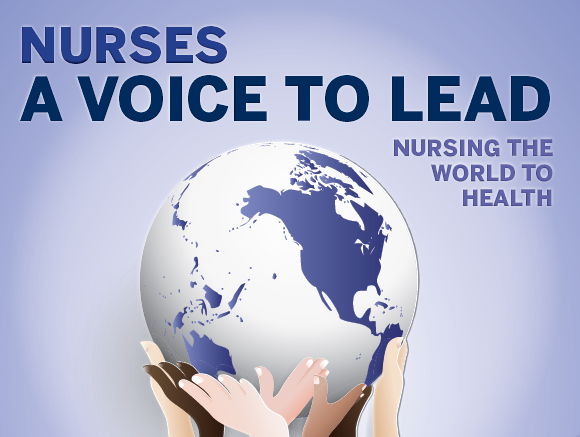 National Nursing Week 2020 is May 11th– 17th and this year's theme established by the International Council of Nurses (ICN) is Nurses: A Voice to Lead- Nursing the World to Health. This annual week was originally established to honor Florence Nightingale's birthday, May 12th, the founder of modern nursing. The year coincides with the 200th anniversary of her birthday.
Nursing week recognizes all Nurse Practitioners, Registered Nurses and Registered Practical Nurses. Nurses have a profound impact on our communities through their tireless dedication, leadership and knowledge. Sacrifices are oftentimes made along the way to ensure exemplary care to all patients, no matter the circumstances. This holds true every day, and especially during the COVID-19 pandemic that we are currently living. We have witnessed first-hand the emergence of nurses from all around as leaders on the frontlines during this challenging time.
As Florence Nightingale stated "Health is not only to be well, but to be able to use well, every power we have to use." We recognize the true value of nurses to the people of the world.
To our nurse practitioners; Ann Desrosiers, Valerie Barnett, Alicia Pellini, Julie Lemieux, Melissa Guérin, Vanessa Mawashi, Erin Ethelston, Julie Fiddes, Michael Barnett, Julia Galic, Roberta Heale, Stephanie Ilnitski and our registered nurses; Désirée Leclair, Jessica Honse, Annie Hébert, Stéphanie Arcand, Martin Savignac, Joanne Lemieux and Lynne Roberge,  we thank you for all the work that you do. Your leadership makes a difference every day!